You should feel comfortable using Betts Garage Towing Service, knowing that with over 50 years of towing experience in the Tri-State area, your vehicle will be handled with the utmost care, whether it is a light car or truck, a semi, or a piece of off-road construction equipment.
We use only the latest rollbacks, heavy duty underlifts and lowboy towing and hauling systems to ensure your vehicle is moved safely and securely. Rest assured that your vehicle is in good hands when it is with Betts Garage.
For nearly 50 years, Betts Garage has been proud to serve private, corporate and governmental customers throughout the State of Delaware with towing, flatbed and a host of other services.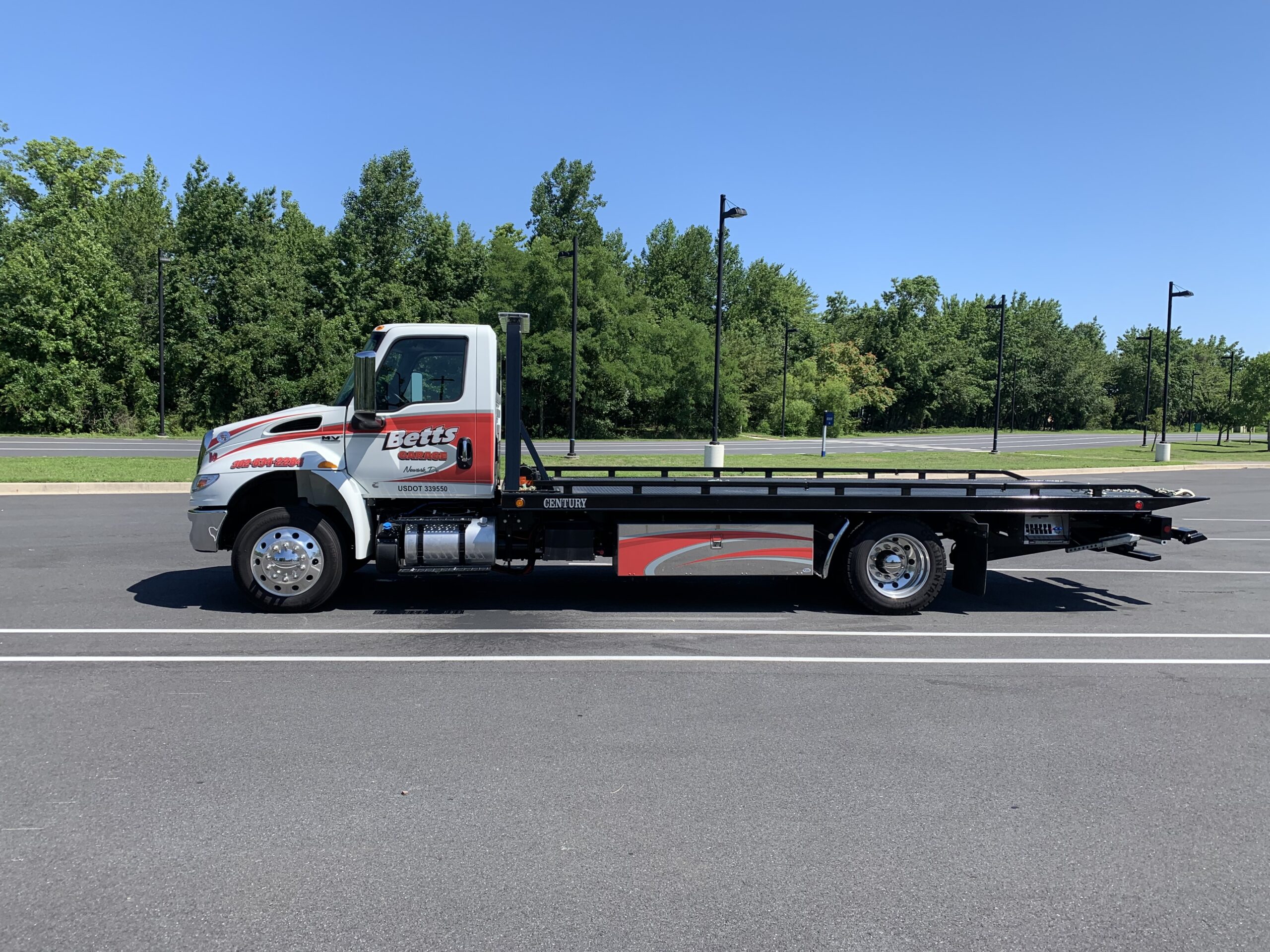 Our fleet of emergency towing vehicles includes, but is not limited to wreckers and flatbeds well-equipped to meet standard requirement for moving light duty vehicles typically weighing less than 10,000 GVW. Our fleet also includes one (1) 20,000 lb rollback, as well as Heavy Duty Wreckers from 75 to 35 tons with underlifts for damage-free towing and recovery.
We pride ourselves in our in meeting and exceeding client expectations for nearly five decades. Our team has
the skills and equipment to handle needs related to:
24 Hour Towing and Recovery
Light, Medium and Heavy Duty Towing and Accident Recovery
75-Ton Rotator Service
Load Shifts
Lockout and Tire Changes